Data is vital in growing your business. It is genuinely beneficial in this global pandemic, where there is a constant need for social distancing. Thankfully, technology has digitized data collection to make the process as easy as it can be. During this time, free registration forms online have become a big help for many companies. It allowed business owners to gather a good amount of quality data to make informed decisions. It also lets them get data no matter where their respondents are. Leads and returning customers can register their information to be updated with any promotions or announcements.
Free Online Registration Forms Templates
However, some people are skeptical about the level of
security of online forms
. After all, this is valuable, confidential data we're discussing. How can we be certain that the information is transferred safely?
Paid and free online registration forms
have security-packed components to remove your worries about data breaches. Here, we will look at several online form builders' elements to keep your experience safe and secure.
Examining Online Registration Forms: Are They Safe to Use?
1. 256-Bit SSL
When viewing and sending personal details through a web browser, 256-bit SSL is the industry encryption standard. This tool indicates that if someone plans to hack your data, they need to try 256 combinations to crack the code. 256-Bit SSL can protect sensitive data from the government, military, businesses, and other organizations.
2. Data Encryption
Simple free online registration forms may use mathematical equations and algorithmic schemes to encrypt plain text into ciphertext. It makes certain information unrecognizable to unauthorized parties. The recipient needs a key that prompts the algorithm mechanism to decrypt the data and convert it to plain text to access the code.
3. PGP Email Encryption in Free Online Registration Forms
PGP or Pretty Good Privacy is used to add an extra layer of protection of emails and sensitive files. It is an encryption method that secures email as it is received and sent on devices without impacting the end-user experience.
4. Password Protected Forms
If you want only a selected few to answer or access your forms, this tool does exactly that. It only allows those with passwords to get through, making it ideal for private events or internal affairs.
5. Invisible reCAPTCHA
This approach requires users to decipher hard-to-read text or match images. Using machine learning and risk analysis helps web hosts to determine whether the one trying to access is a bot or a human.
Aside from the security features mentioned above, the free registration form online may also offer compliance with data regulations
, such as HIPAA and GDPR. It provides robust security features such as user-level permissions, audit logging, and dedicated security maintenance. Here are some registration forms
online
that have maximum protection:
6. SamCart, the Form Maker
An excellent tool for developing registration forms and checkout pages is SamCart. It enables you to create product and checkout pages with secure forms. SamCart takes the hassle out of designing complex forms and checkout pages. It has
free registration form templates
that you can use. These make purchases easy to finalize, keeping conversions and sales at their best. With SamCart,
you can do unlimited pages
with a safe checkout process to boost your sales. SamCart is available in monthly and quarterly subscriptions and has free trials.
7. Wufoo, the Free Registration Form Online Maker
Wufoo is an
online form builder
that allows you to drag and drop elements when designing forms. Even if you don't have previous coding experience, you can create your sheet. It has pre-made templates for registration, lead generation, and more. Wufoo allows you to personalize the appearance of your forms by putting your logo, choosing your preferred colors and themes, and modifying the positions and placement of labels. Wufoo delivers analytic metrics, discussing bounce rates, submissions, time spent on filling out forms, and more. Its automated workflow enables your data to be transmitted to your CRM or other marketing automation systems. You also can rest assured knowing that it has 256-bit SSL encryption to secure all your data.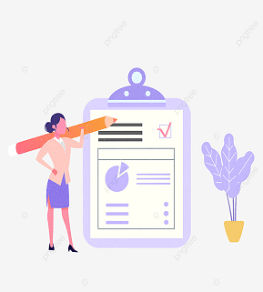 8. Formsite, the Free Registration Form Online Builder
Formsite is an online form builder that can do professional registration forms. It is suitable for gathering data and performing market research, but it also does well for getting customer feedback and
contact forms
. It can combine multiple forms and copy responses from one format to another, to skip filling various sheets. After you complete your online registration forms' design, you can embed them on your website or share links with people. You will have optimum security with Formsite as it encrypts your form data protected and payment details. Formsite also has off-the-shelf templates, and it integrates with third-party apps like Dropbox, Google Drive, and Zapier. What's more? Formsite has a collection of pre-made templates and integrates with numerous third-party apps such as Dropbox, Google Drive, Salesforce, and Zapier. These pieces of software carry all the necessary features you need when
creating free online registration forms
. You only need to determine what your business needs, so you have to carefully review each of them and choose a perfect fit for you.
Try FormBot, the best online registration form builder!
FormBot is a newcomer in creating registration forms online, but it has comprehensive features
that you would like. Create forms now and try
FormBot
!
College Application Template
Free Survey Maker
Google Form Maker
Free Poll Maker Google
Microsoft Forms Templates
Google Survey Maker
Online Poll Maker