Best Microsoft Form Builder 2023
 You can opt for Microsoft Forms Pro Features.
Researchers and organizations worldwide conduct surveys to know the answers to particular questions. Their topics and formats vary, yet they all give a closer look at their target population's behaviors, opinions, and comments. This valuable feedback serves as their baseline when comparing results over a certain period. Thankfully, there is now an easy way to gather information from people, and that is through
online forms
. Form builders are platforms that let you capture the information you need and keep it in a safe place for analysis later on. They require minimal technical knowledge, so even new users find them easy to use.
What is Microsoft Form Builder and Its Alternatives?
While you can create a web form through HTML codes, several form builders in the market offer pre-made sheets. For starters, you've got
Microsoft Forms templates
.
Microsoft Forms (MS Forms)
This online form builder is part of the Office 365 platform and is exclusively available for Business and Education users. It's the most basic of its kind, with 12 templates to get you started. It includes a customer survey, event registration form, and party invitation. When comparing Microsoft Forms vs. Google Forms, you'll notice that the latter has more available templates. Since it only gives the basic features, there's a limited availability for new form fields. You may choose among text, rating, date, ranking, or Likert scale. However, for a more advanced version, you can opt for
Microsoft Forms Pro Features
. It goes beyond the basic surveying functionalities of Microsoft Forms and seamlessly integrates with Dynamics 365.
What are the Alternatives to Microsoft Form Builder?
Aside from Microsoft form builder, other options offer the same, if not more, features. It depends on your requirements and how you process your collected data. Here are the alternatives you can consider: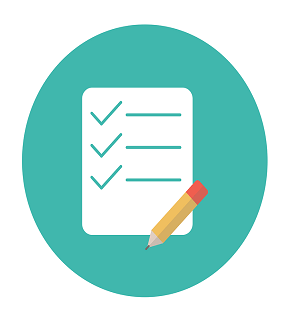 SurveyMonkey
Given its user-friendly interface and many templates, SurveyMonkey is one of the most popular online survey tools today. It can be a little steep in price, but its features are worth it. Its basic free plan lets you create an unlimited number of surveys but only allows you to ask ten questions each and take 100 form submissions. Business plans start at $25 per month, offering more customization and question types. It suits small teams that need a survey form builder in their company. Higher-tier subscriptions give you access to advanced features and more users. SurveyMonkey has over 230 survey templates, and they're perfect for beginners. The questions are designed to remove common biases while allowing you to tailor your survey based on your needs. It offers 13 different questions, including short answers, multiple-choice questions, rating scales, interactive sliders, hierarchical drop-down menus, and image-based questions. When you upgrade to an Advantage plan, your respondents can upload files to your online form surveys.
Typeform
Typeform shows versatility when it comes to making web forms. It can create surveys,
registration forms
, and questionnaires. Typeform has a free plan that provides excellent features, but its advanced functionalities are limited to premium packages. Free plans let you create three forms with ten questions each and no logic jumps. The total number of form submissions you can receive is limited to 100 per month. Paid plans start at $35. It gives you an unlimited number of forms and questions, allows you to collect payments, customize templates, and apply three logic jumps performed. Logic jumps give respondents two alternative forms to answer. It all depends on the answers they input. This tool collects high-level data while streamlining processes. It focuses on business goals such as lead generation or customer feedback. Finding or creating a template that matches your goals is easy with its editor. You can add multiple-choice, open-ended responses, yes/no questions, and contact information entry fields. It can also integrate with other platforms for a smoother workflow.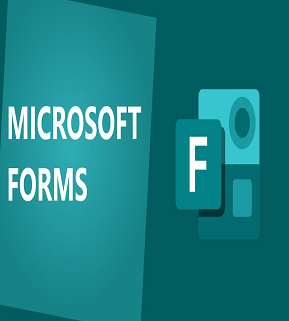 FormBot, the Free Microsoft Form Builder
FormBot is an
online form builder
that is easy for beginners and professionals alike. It has drag-and-drop functionality for the easy creation of large and small forms. You don't have to sweat writing a single line of code. It has a template library with hundreds of
pre-made forms
for various events or situations. It saves your time and energy since you don't have to do anything from scratch. When it comes to integrations, FormBot does a great job too. It connects your software with other third-party applications for a seamless workflow. You can export your data into your favorite analytics tools and collect payments without the need for expensive solutions. It also ensures the safety of both creators and respondents by using SSL certificates. If you want to try FormBot, contact us today and see the valuable features we have for you!
Letter of Recommendation Template
Get Started and Create Forms for Free?